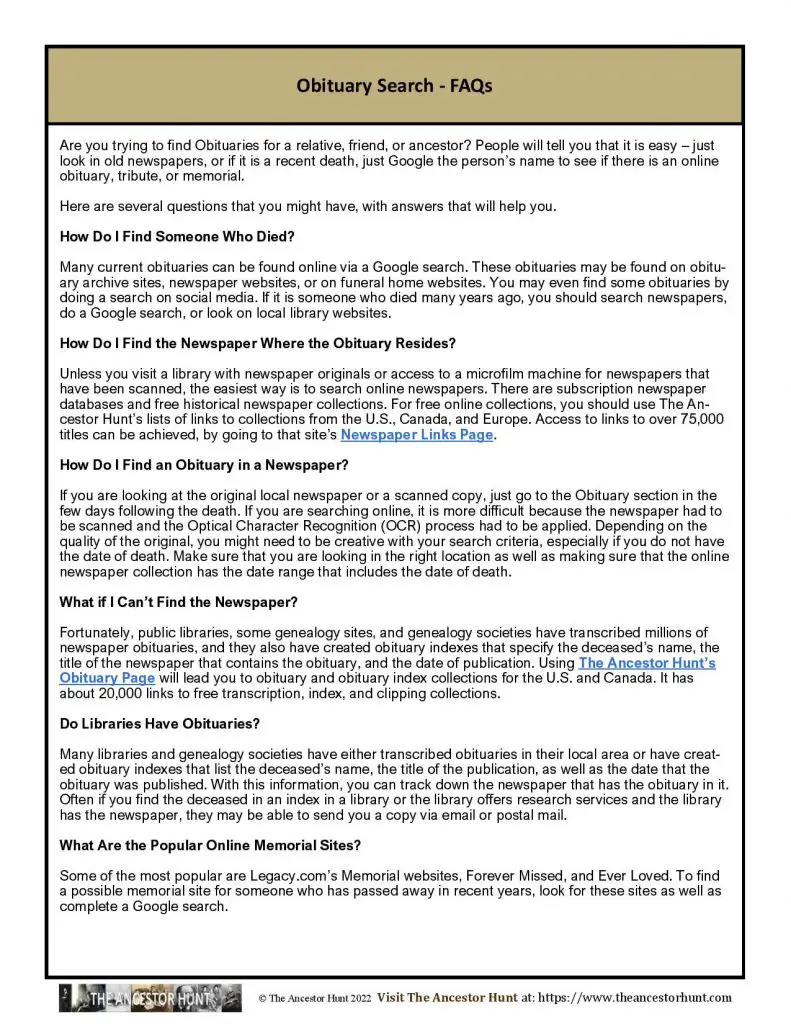 Are you trying to find Obituaries for a relative, friend, or ancestor? People will tell you that it is easy – just look in old newspapers, or if it is a recent death, just Google the person's name to see if there is an online obituary, tribute, or memorial.
Here are some Frequently Asked Questions that you might have, with answers that will help you.
These FAQs are presented as a Quick Reference Guide. To download the Quick Sheet PDF, click on the Download button below:
For all the previously published Quick Reference Guides, click on QuickSheets. 
Good Luck and Happy Hunting!