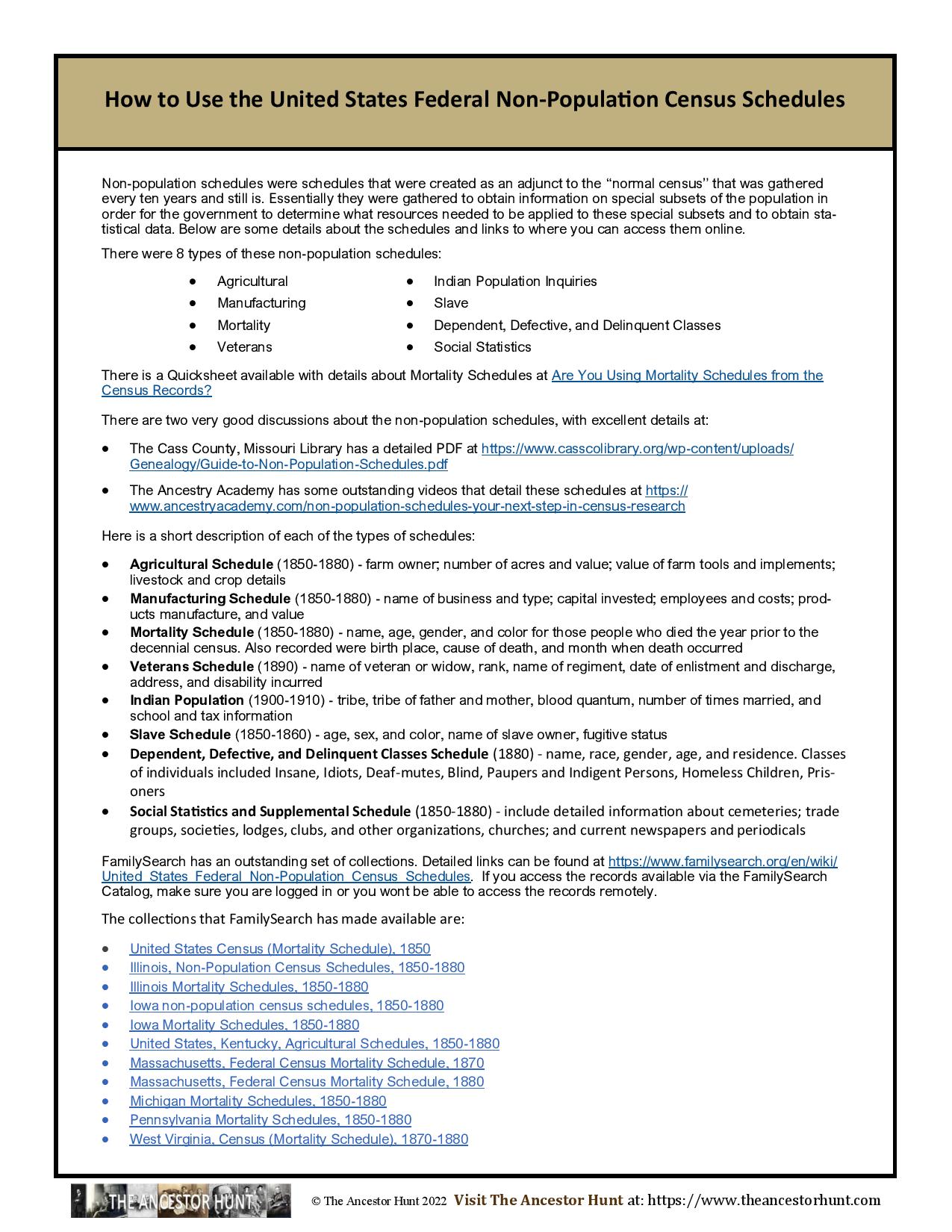 Non-population schedules were census schedules that were created as an adjunct to the "normal census" that was gathered every ten years and still is. Essentially they were gathered to obtain information on special subsets of the population in order for the government to determine what resources needed to be applied to these special subsets and to obtain statistical data. The Quicksheet has some details about the schedules and links to where you can access them online.
To download the Quick Sheet PDF, click on the Download button below:
For all the previously published Quick Reference Guides, click on QuickSheets. 
Good Luck and Happy Hunting!