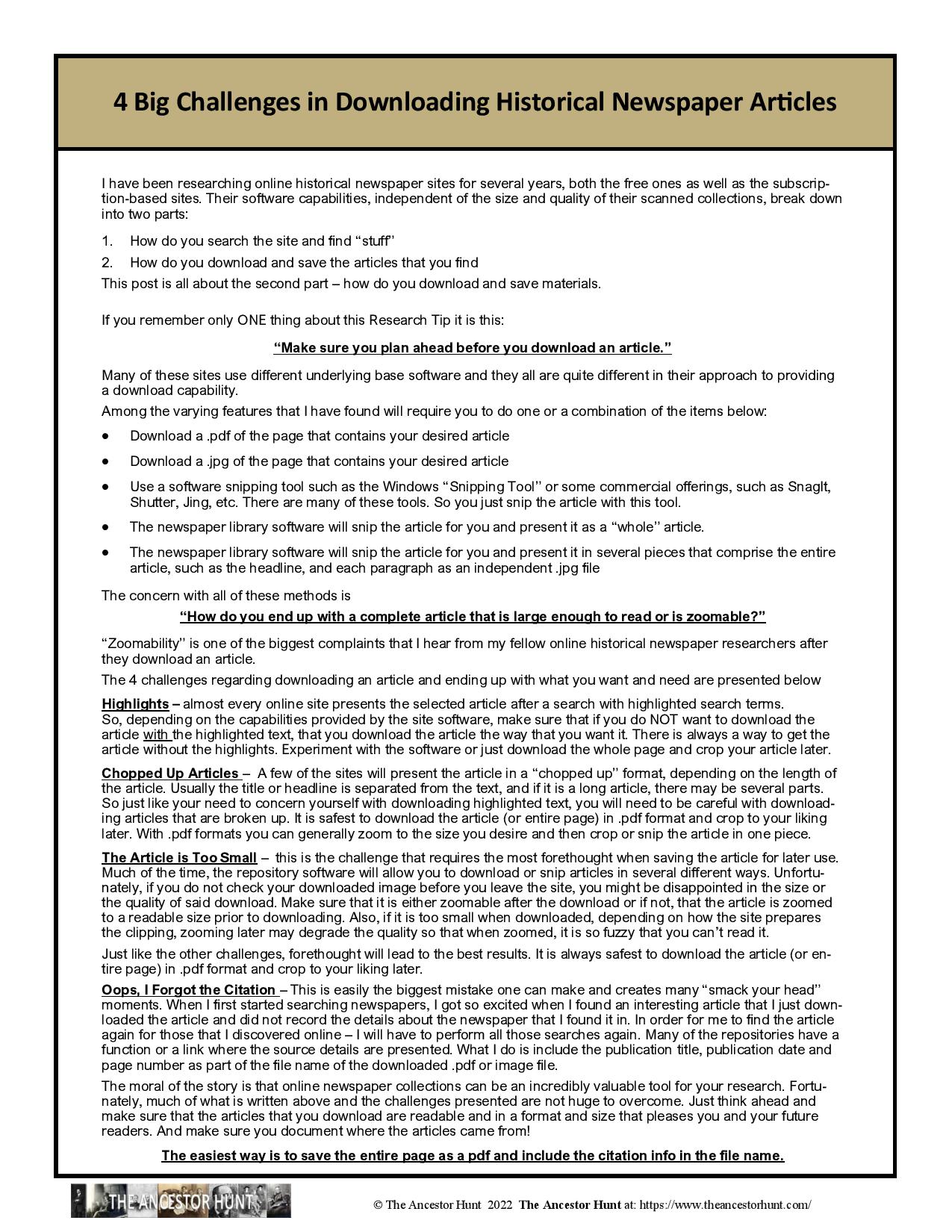 I have been researching online historical newspaper sites for several years, both the free ones as well as the subscription-based sites. Their software capabilities, independent of the size and quality of their scanned collections, break down into two parts:
How do you search the site and find "stuff"

How do you download and save the articles that you find
This research tip is all about the second part – how do you download and save materials. This is the biggest problem that online newspaper researchers have after they have found an article and wish to save it.
To obtain the one-page QuickSheet pdf for easy reference of how to successfully download and save newspaper articles found in online newspaper databases, you can download it for free by clicking on the Download button:
For all the previously published Quick Reference Guides, click on QuickSheets. 
Good Luck and Happy Hunting!