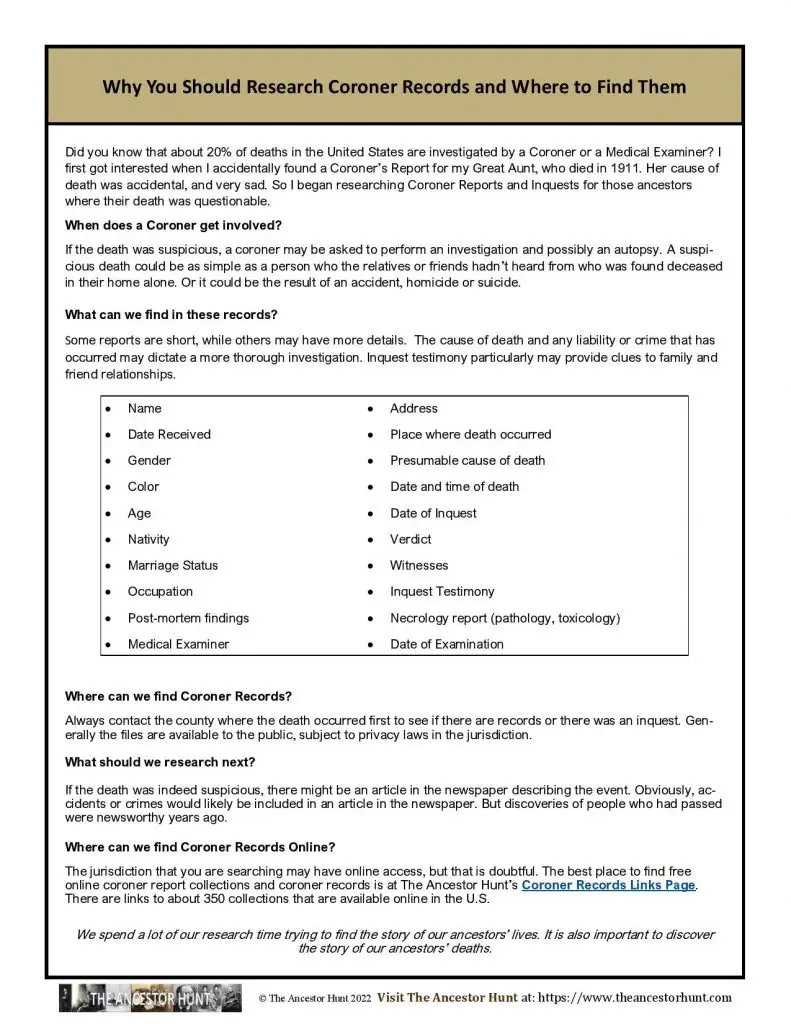 Did you know that about 20% of deaths in the United States are investigated by a Coroner or a Medical Examiner? I first got interested when I accidentally found a Coroner's Report for my Great Aunt, who died in 1911. Her cause of death was accidental and very sad. So I began researching Coroner Reports and Inquests for those ancestors where the death was questionable.
Here is a list of what information is in a coroner record or report, and where you can find these types of records.
To obtain the one-page Quicksheet pdf for easy reference of what information you can find and where to look, you can download it by clicking on the Download button below:
For all the previously published Quick Reference Guides, click on QuickSheets.