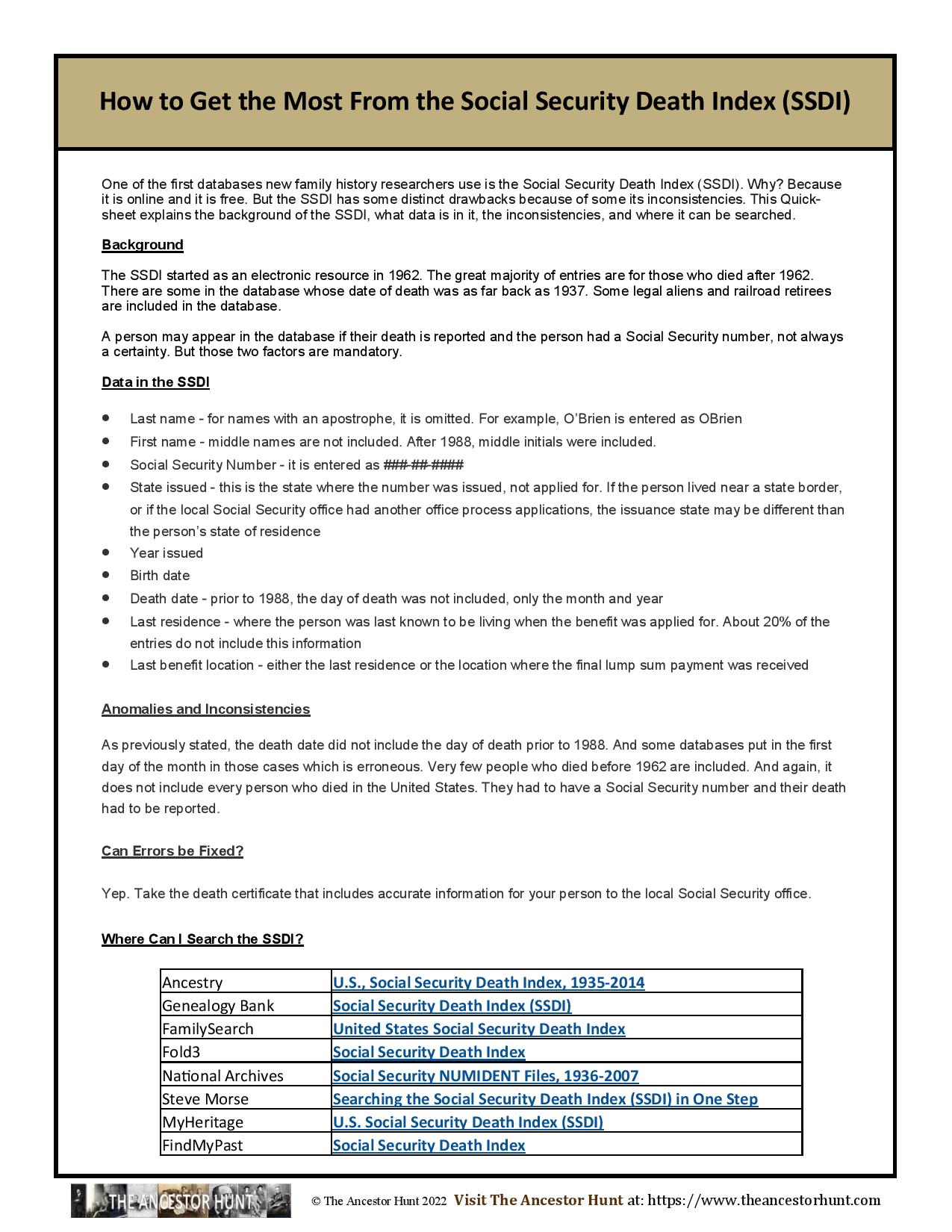 One of the first databases new family history researchers use is the Social Security Death Index (SSDI). Why? Because it is online and it is free. But the SSDI has some distinct drawbacks because of some of its inconsistencies. This Quicksheet explains the background of the SSDI, what data is in it, the inconsistencies, and where it can be searched.
The details and links are included in the Quicksheet available below. To download the Quick Sheet PDF, click on the Download button below:
For all the previously published Quick Reference Guides, click on QuickSheets. 
Good Luck and Happy Hunting!