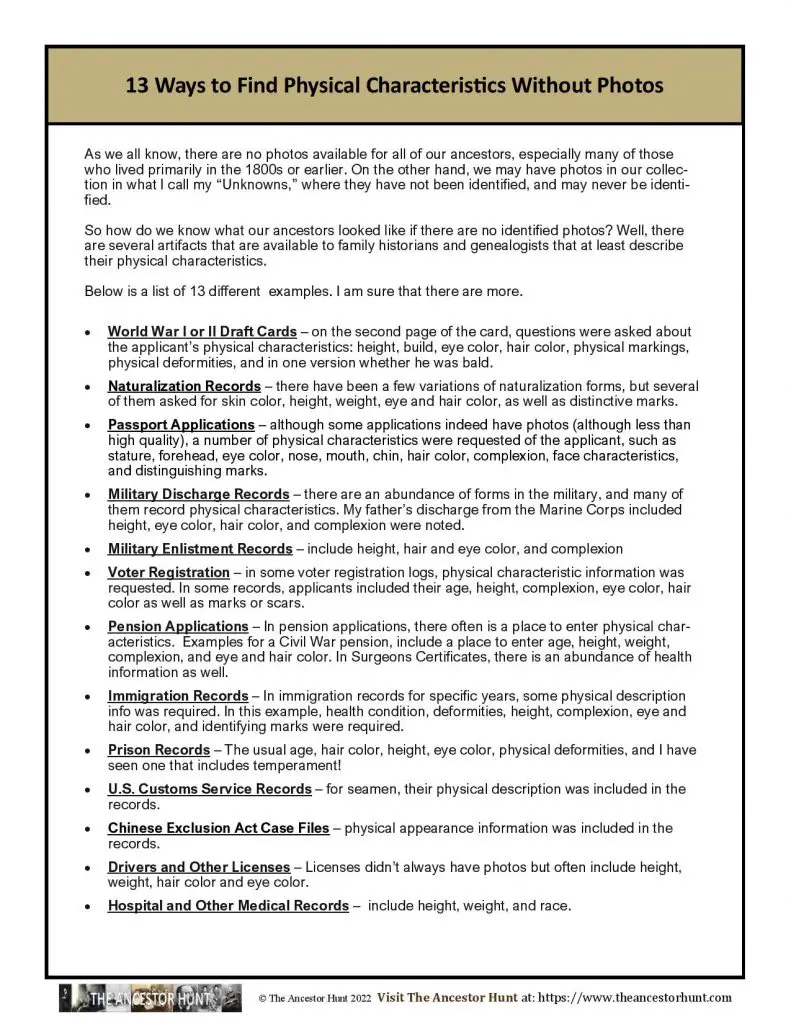 As we all know, there are no photos available for all of our ancestors, especially many of those who lived primarily in the 1800s or earlier. On the other hand, we may have photos in our collection in what I call my "Unknowns," where they have not been identified, and may never be identified.
So how do we know what our ancestors looked like if there are no identified photos? Well, there are several artifacts that are available to family historians and genealogists that at least describe their physical characteristics.
Download the Quicksheet PDF
Below is a link to a Quicksheet that contains 13 different places where you can discover your ancestors' physical characteristics. To obtain the one-page Quicksheet pdf for easy reference of what information to look for, you can view or download it by clicking on the Download button below.
For all the previously published Quick Reference Guides, click on QuickSheets. 
Good Luck and Happy Hunting!