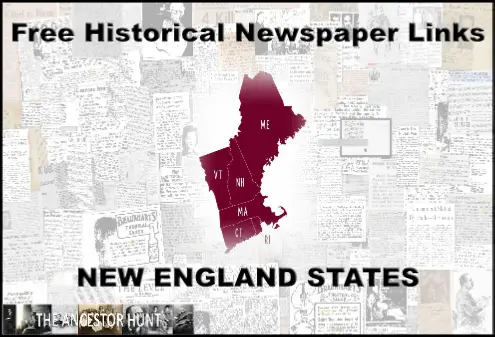 110 new and updated Free Online Historical Newspaper Links have been added to the New England States' free "newspaper link lists": These were all updated in July 2023, and represent additions from the past 5 months. There is a total of 2,550 historical newspapers available to search for free from the New England States. Just click on your chosen state below and the links to newspaper titles from that state will appear.​
I hope these new links help you find more newspaper articles about your ancestors!
For links to other states' free online historical newspapers, go to the Newspaper Links page
Good Luck and Happy Hunting!